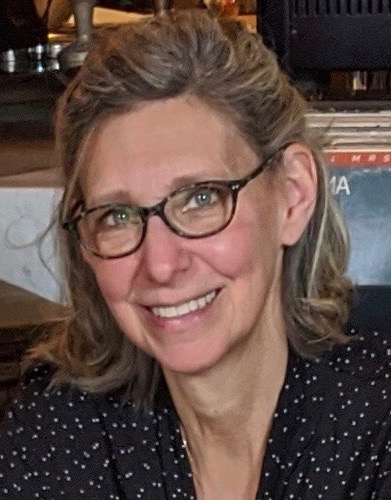 Danielle Malo, MV, PhD, is a veterinarian and a Professor in the Departments of Medicine and Human Genetics, and a founding member of the McGill University Research Centre on Complex Traits (MRCCT). She is the co-Director of The Centre for Phenogenomics (TCP) Infection and Inflammation Core at McGill University and the co-Director of the McGill containment level 3 platform. She uses mouse models of infection and genetic platforms to discover and characterize genes and pathways that control the host response to intracellular pathogens. She discovered and characterized the function of several innate immune genes in response to Salmonella and Mycobacterium tuberculosis infections, among those Toll-like receptor 4 (TLR4), Ubiquitin specific protease 18 (USP18) and CYFIP Related Rac1 Interactor B (CYRIB). More recently she was involved in the activation of SARS-CoV2 research at McGill. 
Malo Lab Contact Information
Contact Information:
Office Phone: (514) 398-3907
Lab Phone:  (514) 398-2816
Fax: (514) 398-2603
Email: danielle.malo@mcgill.ca
Mailing address:
McGill Life Sciences Complex
Bellini Pavilion, Room 369
3649 Promenade Sir-William Osler
Montreal, Qc, Canada H3G 0B1
Research
The research of our lab focuses on identifying and characterizing genes involved in the host immune response to pathogenic Salmonella using mouse models of the disease. Salmonella enterica are ubiquitous, facultative intracellular Gram-negative bacteria well-known to cause food poisoning (salmonellosis) and systemic diseases (typhoid fever) of increasingly important public health concern both in developed and developing countries. Salmonella Typhi is the causative agent of typhoid fever and Salmonella Typhimurium and Enteritidis are associated with frequent outbreaks of food-borne gastroenteritis. The widespread of multidrug resistance in invasive non-typhoidal Salmonella infections is also a major concern. Our lab has used different models of infection (systemic, chronic carriage and intestinal infection) and genetic approaches to study the complex mechanisms underlying the host response to Salmonella infection. We have identified and characterized a number of host genes targeting different pathophysiological and immunological aspects of Salmonella infections, among those Toll-like receptor 4 (TLR4), Ubiquitin specific protease 18 (USP18) and CYFIP Related Rac1 Interactor B (CYRIB). Our recent work investigates the emerging role of Fam49b/Cyrib in macrophage function and its interaction with Salmonella. An additional research interest is to establish and characterize new pre-clinical models of SARS-CoV-2 infection.
-Alter, Andrea, BSc
-Angers, Isabelle, MSc
-Beatty, Sean, PhD
-Beaulieu-Laroche, Lou, BSc
-Beck, Allon, BSc
-Benedetto, Alexandre, BSc, Honors
-Bielanska, M., MSc
-Bihl, Franck, PDF
-Bloomfield, Kate, BSc
-Bondy-Denomy, Joe, BSc
-Brillouet, Manon, Research Assistant
-Caron, Judith, PhD
-Carroll, Scott, PhD
-Chen, Mimi, BSc, Honors
-Chevenon, Marie, MSc
-Chung, Dudley, BSc, Honors
-Clermont, Sophie, RA
-Crouse, Alanna, MSc
-Dauphinee, Shauna, PDF
-Deming, Amenda, HHMI student
-Dutta, Mita, BSc, Honors
-Eva, Megan, PhD
-Eva, Megan, PDF
-Ewart, Liz, BSc
-Flamant, Etienne, BSc
-Flamant, Etienne, BSc, Honors
-Forgetta, Vincenzo, MSc
-Foster, Stuart, BSc
-Foster, Stuart, BSc, Honors
-Guo, Jimmy, BSc, Honors
-Herman, Melissa, BSc, Honors
-Hu, Jinxin, PhD
-Janvier, Annie, BSc
-Kenol, Béatrice, BSc
-Khan, Rabia, PhD
-Kim, Jamie, MSc
-Krasny, Mark, BSc
-Lacroix, Geneviève, BSc
-Larivière, Line, RA
-Laroche, Line, RA
-Leveque, Gary, MSc
-Marshall, Jennifer, MSc
-Martel, Dominique, BSc
-Milkereit, Ruth, BSc, Honors
-Morellis, Lidia, PDF
-Naccache, Mayss, MSc
-Paré, Catherine, BSc
-Park, Hyejin, BSc
-Prendergast, Caitlin, BSc
-Prud'homme, Nadia, AHT
-Rached-D'Astous, Leïla, McGill University
-Richer, Etienne, PDF
-Riendeau, Noémie, BSc
-Roy, Marie-France, PhD
-Rush, Melanie, BSc, Honors
-Salez, Laurent, PDF
-Salomeh, Jade, BSc
-Sancho, Vanessa, PhD
-Sebastianni, Giovanna, PhD
-Simard, Jean-Michel, BSc
-Teh, Megan, BSc
-Teh, Megan, BSc, Honors
-Tjong, Jessica, BSc, Honors
-Trofoly, Daniela, BSc
-Wang, Hong, BSc
-White, Aaron, Visiting PhD
-Wilkinson, Rosalie, AHT
-Yuki, Kyoko, PhD
-Yuki, Kyoko, BSc
-Zhang, Jing, , visiting PhD