Infectious and inflammatory diseases remain major contributors to morbidity and mortality worldwide. Several immune-mediated diseases in mice mimic disease pathogenesis in humans thereby making mice useful in basic research as well as translational research to evaluate impact of mutations in vivo.
The mouse is a valuable pre-clinical model, however the usefulness of the mouse as a model for disease depends on rigorous experimental design, execution, data analysis and statistics.  Members of the Infection & Inflammation Core have over 20 years of experience developing and specializing in the use of infectious, autoimmune and inflammatory disease mouse models relevant to human disease.
We provide expertise, state-of-the-art infrastructure and services to enable dissection of genetics and complex biological and immunological pathways underlying the host response to pathogens and inflammation.
Fee-for-service and client assistance that we provide
Study design
Consultation
Recommendations and troubleshooting
Study execution
Data acquisition, analysis and statistics
Infectious & Inflammatory Disease Models
Our infectious disease models include a wide range of bacterial, viral, parasitic and fungal pathogens to evaluate host-pathogen interaction.
Animal models can be tailored to meet study design. We also welcome the opportunity to develop new mouse models of infectious and inflammatory diseases!
Functional and outcome analysis offered:
Semi-quantitative scoring
Body weight analysis
Enumeration of pathogen burden from target tissues
Time point studies
Survival analysis
Collection of blood and/or solid organs for downstream histopathology lesion scoring, flow cytometry, molecular and biochemical  analysis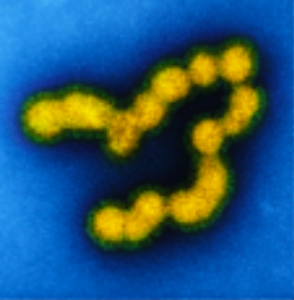 Influenza virus
Herpes Simplex virus
Cytomegalovirus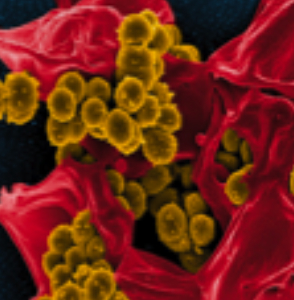 Salmonella enterica (gastrointestinal or systemic infection)
Citrobacter rodentium
Mycobacterium bovis – Bacillus Calmette-Guérin (BCG)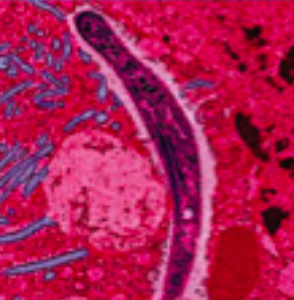 Plasmodium chabaudi (blood stage malaria)
Plasmodium berghei (cerebral malaria)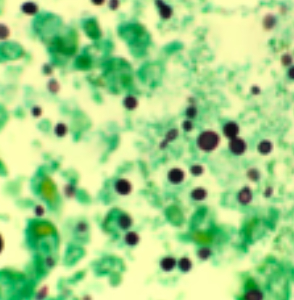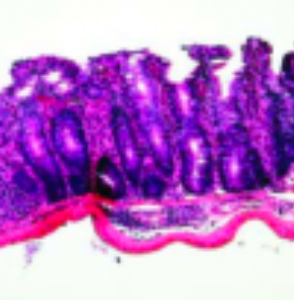 Autoimmune and Inflammatory Disease Models
MOG/CFA-induced EAE (multiple sclerosis)
Dextran sodium sulfate (DSS)-induced colitis (colitis)
Our well-established mouse models allow researchers to:
Human IRF8 variants were associated with severe immunodeficiency and early disseminated infection by BCG vaccines in infants. Further studies in mice carrying the IRF8 variants allowed for better understanding of the role of IRF8 in transcription, monocyte and dendritic cell development, and antimycobacterial immunity.  Hambleton et al., NEJM (2011)
A loss-of-function mutation in Usp15 was identified that protected mice from experimental cerebral malaria induced by Plasmodium berghei infection. Interestingly, the mutation in Usp15 was further shown to protect from neuroinflammation and Experimental Autoimmune Encephalomyelitis as a model of multiple sclerosis. These findings reveal that there is significant overlap between pathways regulating host defense response and inflammation. Torre et al., Nature Immunology (2017)
Cysteamine treatment was shown to improve anti-plasmodial activity towards blood-stage and cerebral malaria when administered in combination with artermisinin in mice. Clinical treatment with Cysteamine could improve outcomes and decrease mortality in cerebral malaria patients, as well as prevent or delay onset of resistance to artemisinins. Moradin et al., Malaria Journal (2016)
Organization and Objectives
The core is a part of The Centre for Phenogenomics (TCP) Platform funded by Genome Canada. Overall, the TCP is programmed to design, produce, manage, quality control, analyze and distribute mouse models, as well as to enable pre-clinical research for therapeutic discovery.
The Infection & Inflammation Phenotyping core part of The Centre for Phenogenomics is located in the Bellini building of the Life Sciences Complex at McGill University. We provide standardized functional and outcome analysis of the host response to in vivo challenges with several immunogens and pathogens, to clients across Canada. 
All mouse experiments abide by the guidelines of the Canadian Council on Animal Care and are approved by the McGill University Animal Care Committee. We provide support to researchers to comply with 'ARRIVE' guidelines to improve design and reporting of animal research studies.
Infection & Inflammation Phenotyping Leadership
Please visit www.phenogenomics.ca or contact us for more information, to discuss your study requirements or to request a cost estimate.